hotel surrounded by major attractions of the city

hotel surrounded by major attractions of the city

hotel surrounded by major attractions of the city

hotel surrounded by major attractions of the city

hotel surrounded by major attractions of the city
LOCATED IN THE HEART OF ROME
BEST PRICE GUARANTEE
TOURS IN ROME
Tourist Guide Service
Choose your holiday: take a look at our large selection of our tours! At your arrival, tell the Reception desk what is your ideal one!
The Hotel offers to its customers a professional guide that will lead to the discovery the historic town centre of the eternal city and its surroundings.
Download our Tour Guide
Besides the possibility of tailor-made tours, between the classic destinations proposals include:
Walking tour from Spanish Steps to Trevi Fountain going from Pantheon up to reach Navona Square;
The Vatican Museums and Saint Peter's Basilica;
Sightseeing tour by car;
Ancient tour: Campidoglio, Roman Forum, Colosseum and Palatine hill;
Borghese Gallery and museum and Villa Borghese tour;
Discovering Caravaggio in Roman churches;
Ancient Ostia tour;
Tivoli: Villa D'Este and Villa Adriana.
Bus and Tram
To facilitate movement in the city and the Lazio region an integrated tariff system has been created that helps get around on bus or tram within the route's limits.
There are various types of tickets according to the routes (urban, extra-urban or regional) and the duration. Packages have been created for tourists that allow for an unlimited number of travels and whose tariffs change according to the duration and routes.
For further information: ATAC ROMA
Subway
In Rome there are 2 subway lines, A and B, which cross at Termini. The subway opens at 5:30am and closes at 11:30pm (1:30am Fridays and Saturdays).
For further information: METRO ROMA
Taxis
Taxis are white and can be noticed easily. They are found in all the zones of the city in their special parkings, each with its own telephone number.
Alternatively, various Radio-taxi companies can be contacted with one of the following telephone numbers: 06.3570 - 06.6645 - 06.8822 - 06.4157 - 06.4994 - 06.5551 - 199.106601.
Tariffs change according to the time (day tariff 7am-10pm and night 10pm-7am) and the urban route (tariff 1) or extra-urban route (tariff 2).
ROMA PASS
Roma Pass is a tourist-cultural card that gives free access to the first 2 museums and to the entire public transportation network. It also gives reductions and facilitations for all the other museums and the big events.
For information on costs and places covered by the ticket: ROMA PASS
Awards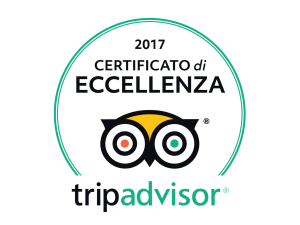 Guests Comments
"The system of rating hotels is different in Europe, you need to make sure you know what you are looking for. This hotel has typical European characteristics : small rooms, beds, bedding, towels... "

"Stayed for two nights recently ,room was good size one large bed and a single .it was a comfortable room,no issues on cleanliness, climbing into the bath was a wee bit awkward but no big problem..."

"This hotel is very well located, close to the main attractions you can find in Rome, you can use a taxi but walking everything is nearby..."
Hotel Simon Bolivar
Via della Cordonata 6
00187 Rome • Lazio • Italy
Phone: (+39) 06 6791614
Fax: (+39) 06 6791025



1.6 Km
FROM ROMA TERMINI STATION

0.4 km
FROM PIAZZA VENEZIA
Contact us Now